The Iberian Peninsula
"The Iberian Peninsula". Portugal, Algarve, Overwintering. Three words that are very closely linked. Namely a country, a province, a good decision. Portugal is part of the European Union. It has the Euro as its currency and is part of the Iberian Peninsula. Portugal borders Spain and the Atlantic. The country is a republic and has about 10 million inhabitants. They are spread over a total area of 92,000 m2. The capital city is Lisbon with almost 3 million inhabitants. Here also the government is located.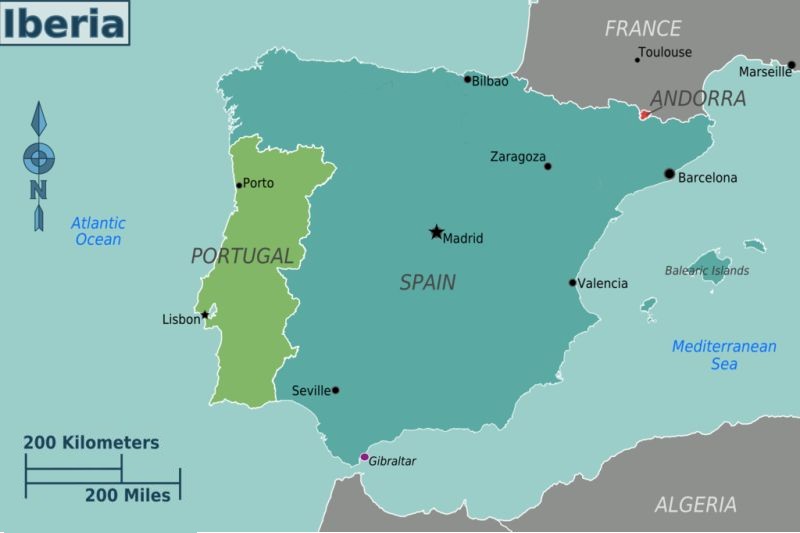 The Iberian culture developed from the 6th century BC. Perhaps even as early as the fifth to the third millennium BC. And in the eastern and southern coasts of the Iberian peninsula. The Iberians lived in villages and oppida (fortified settlements). Their communities were based on a tribal organization.
The Iberian Peninsula is a landmass situated at the mouth of the Mediterranean Sea. In southwestern Europe. Its southern tip represents Europe's nearest approximation to Africa. It borders on the only western entrance into the sea. In Roman times this was known as the Mare Nostrum. Portugal has 11 provinces of which the Algarve is the most southern one. The name "Algarve" originated during the Moorish occupation. In Arabic, the meaning of Algarve is "the West".
The Algarve.
The Algarve is very popular with sun worshippers for a summer holiday. The province also attracts many winter visitors for a winter holiday. Particularly because of the mild winter climate and the 3,000 hours of sunshine per year. There is little industry. The air currents from the Atlantic Ocean constantly refresh the air. Many praise the Algarve's healthy and clean air. A perfect place to spend the winter. To enjoy the winter sun and to enjoy your retirement in the best possible way.
Do it! And check www.Algarve.NU for options.