Picturesque Villages and Castles
Picturesque Villages and Castles. The southern Portuguese province of Algarve is popular. And diverse. The region has a rich cultural history, is known for its picturesque villages and castles, rugged coastlines and sandy beaches. Also the fig cactus and the famous cock, cataplana and Aguardiente. Enjoying the sun and beach is the first thing most people think of when they think of a rental villa Benagil in the Algarve.
Visit more Picturesque Villages and Castles
But there is so much more to do and see. Certainly also for the winter visitors who like to alternate relaxing with more activity. Not far from bustling Portimão and the fishing villages Benagil and Carvoeiro are plenty of nice places to visit. Like Avor, Lagos, Budens and Salema. Or, what about a day of fishing at the Arade or visiting the caves by boat. Shopping in Guia in the Algarve Shopping Mall or a wine tasting in Tavira. The exploring hibernator does not have to get bored in the Algarve.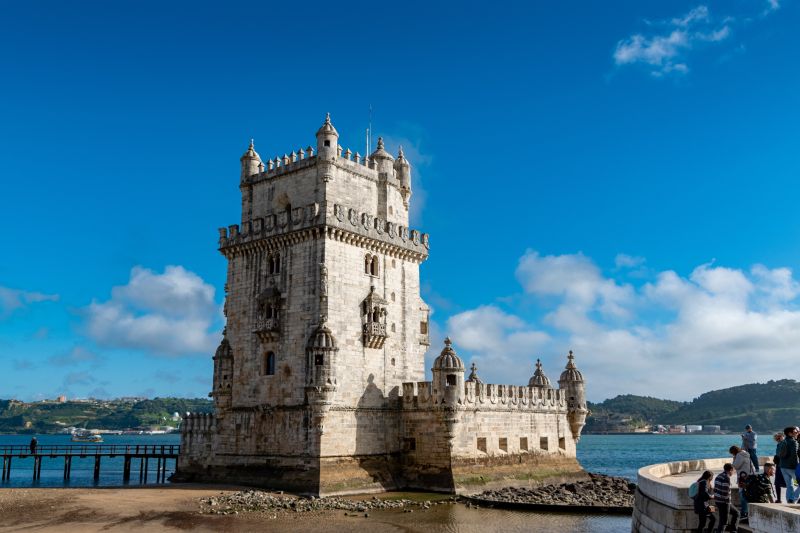 Hiking, cycling and boat trips are possible throughout the Algarve. On the way, hills and mountains can be climbed. Churches and village squares can be visited, birds or dolphins can be spotted. Of course, all this is interspersed with the most delicious delicacies such as pastel de nata with a bica, the Portuguese espresso. For the sporty senior citizen looking for a challenge in hiking, the Via Algarviana is pure enjoyment. The path through the Portuguese interior was once a trade route in times gone by. For the mountainous Monchique, do not forget to bring your Nordic walking sticks.
Flowering trees.
And, enjoy the beautiful Mimosa trees that bloom lustily in January and February. In summer it can be too hot for this kind of effort. Touring in a -rental- car with a shining winter sun is also a wonderful activity, especially for the less mobile winter traveller. Like the Costa Vicentina. This runs along the south coast through the beautiful and rugged coasts through beautiful natural areas. With the necessary culinary stops between the villages of Odeceixe and the fortress in Sagres. This tour is a great way to see more of the Algarve.
Lisbon, a city with history.
And for those who want to see more of Portugal, there are plenty of trips. A day in Lisbon to see the nice neighbourhoods. And in the evening enjoy the Frango -chicken- Piri Piri on a terrace. Or in Alfama in a small café enjoying Fado music and do not forget to take the tram on your way to the Bairro Alto.
Or a day in the university town of Coimbra to visit the Baroque Biblioteca Joanina and taste the Chandana, stew in wine. And further north, a city trip to Porto with a visit to one of the port houses and the blue tile churches is also an experience. And there is much more to do and experience because Portugal and the Algarve never get boring.