Algarve Culinary, Dining and Drinking
Portugal and the Algarve have a lot to offer in terms of food and drink, the Algarve Culinary, Dining and Drinking. Known are Port wine, Douro wine, sparkling Vinho Verde, spicy chicken Piri Piri, pastel de nata. And the Algarve is famous for its fresh seafood and cataplana. Anyone who has a winter holiday for a longer period of time will not eat in a restaurant every evening. So, winter visitors who like cooking could try the Portuguese kitchen. Fresh ingredients are easily available.
Fresh fish and vegetables.
There is a lot of choices, both in the supermarkets and in the cosy local markets. Large supermarkets sell, among other things, products directly from the farmer. There are also plenty of cosy village markets to stock up on vegetables, meat and sweets.
Portimao, sardine city of the Algarve.
In Portimão at the Mercado Municipal, but also in Silves, you can buy the freshest fish, with of course the famous sardines. Loulé has a large covered market. Every Saturday morning the largest market in the Algarve takes place there. A feast for the true foodie. Whether you eat out or cook yourself, the Portuguese kitchen for dining and drinking, has the most delicious flavours, baked goods, smells and dishes.  We have listed a few of them for you.
Algarve Culinary, Dining and Drinking. Pastel de Nata.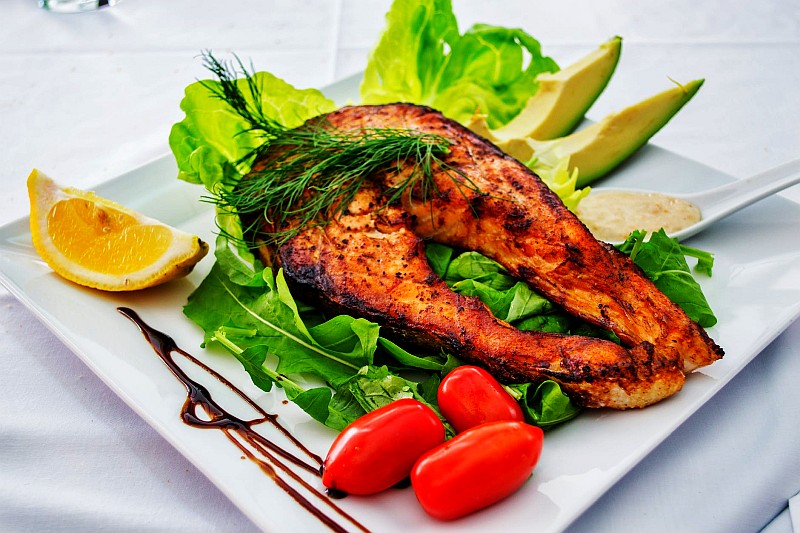 Cataplana.
The one-pan dish in the round copper pan, the cataplana. There are several dishes, but the best known is seafood such as mussels, tomatoes, peppers and potatoes. The ingredients are steamed in the copper pan with a convex lid. The pan is a nice souvenir to take home. It can be bought at the big supermarket around Carvoeiro and Portimao.
Frango Piri.
This is a spicy chicken served with tomato salad and home fries. It originated in Guia, "O Capital do Frango" as it is called. Meanwhile, the dish has become popular everywhere outside Portugal. It is not too complicated to prepare yourself. Take chicken, oil and lots and lots of Piri Piri, garlic and grill away.
Tarte or torte de Amêndoa.
The almond tree was probably brought to the Algarve by the Moors. The almond blossom can be admired by hibernators as early as January. The almonds can be picked in autumn. From the almonds, marzipan in fruit shapes, among other things, is made and available all year round. Tarte de amandoa is a traditional cake. It is made of flour, sugar, butter and almonds and is often eaten for dessert.
Sopa de Abóbora e Castahnas.
Or chestnut soup. Around St Martin's Day in November, the chestnuts in Portugal are ripe and fall from the trees. Chestnut vendors appear in the streets with their carts, spreading the familiar sweet smell of roasted chestnuts.  With chestnuts and pumpkin or potato the soup is made and is eaten with bread like the pão caseiro.
Bon appetit, hibernators!