The Algarve Climate
Get away from it all and enjoy the Algarve Climate. Who says Algarve, says sun, sea, pleasant warmth, holiday, relaxing and enjoyment. The Mediterranean climate of the Algarve is ideal for overwintering and offers warm summers for sun holidays It also offers 300 days of sunshine per year and in winter it is pleasantly mild. Ergo, ideal for a winter sun holiday. This makes it a wonderful summer holiday destination and the ideal place to spend the winter for senior folk. With its beautiful beaches and picturesque villages, the Algarve is popular with families in the summer and in the winter. The tranquillity and pleasant climate are very attractive to many European seniors. Wintering here is very popular and the pleasant Mediterranean climate is the reason for this.
The lovely climate
The climate in the south of Portugal is determined by the Atlantic Ocean. The cooling sea breeze makes the sultry hot summer months from May to October very pleasant. And the mountain ranges in the north (Monchique) keep the cooler winter northerly winds at bay. Thus ensuring mild temperatures during the North-European harsh winter months. With 3000 hours of sunshine per year, July and August are the months with the highest temperatures. For sun-worshippers, the months of May, June and September are extremely suitable in this part of Portugal. Then there is hardly any rain.
Enjoy a walk on the beach of the Algarve, the peace and quiet, sun and sea.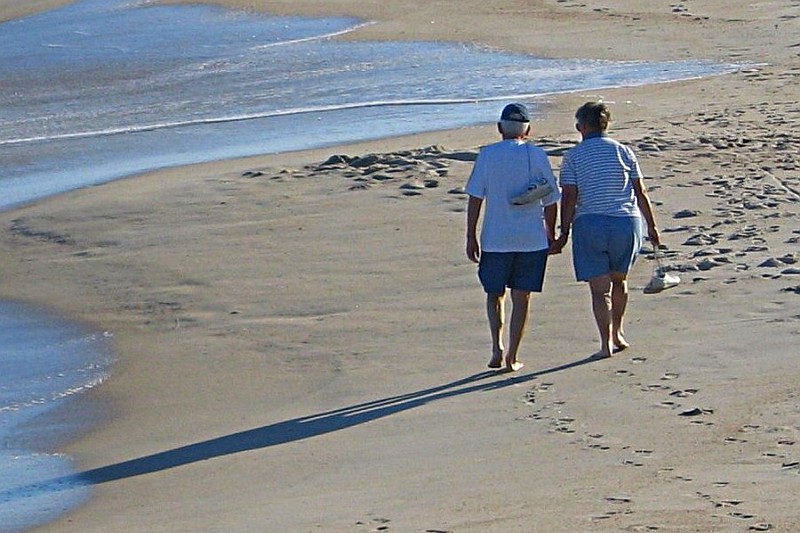 If it rains, now and then, it will be from November to February. But with an average of 16 degrees in those winter months, the Algarve is a good place to be. And with that, the Algarve is ideal for many elderly to spend the winter. Every ray of sunshine brings immediate warmth, making walking, cycling and sightseeing very popular during the winter months. Golf is a popular sport in which many a senior is active. And in this climate, golf can be played all year round. In early spring, the mercury quickly rises to 20 degrees, making outdoor life flourish. The winter season is also perfect for visiting places like Silves castle and Carvoeiro fishing village.
Wandering along the pier and boulevard
Also strolling along the Arade in Portimão and beach walks at the Algar Seco are popular activities in the late season. And touring by car is also pleasant in this calm season where we have a Portimao Luxury apartment with Pool for Rent. Follow the beautiful mountain road to Monchique for a walk among the eucalyptus trees. Capital Lisbon is easily accessible via the toll road and a visit to the library in Coimbra is highly recommended. A trip to Seville in the Spanish winter sun offers many opportunities for museum visits and tapas on a terrace. For pensioners, the sunny winter climate in the Algarve is ideal to relax, to be active and to explore the country.