Wintering Advice
Wintering Advice. The Algarve is Portugal's southernmost province. It is bordered by Spain to the east, the province of Alentejo to the north and the Atlantic Ocean to the south and west. Not the Mediterranean, as many believe. To determine where you can spend the best winter holiday in the Algarve there are many personal preferences that play a role in the decision. Of course, the winter temperature is important, as is the number of winter sun hours, but also the proximity of shops, restaurants and medical facilities.
Wintering Advice.
Here is some good Wintering Advice. Some people who spend the winter looking for accommodation in the Algarve at the lowest price may turn out to have a flat in a complex where it is pleasantly busy in the summer.  But where, in the winter, you feel like you're in a ghost town, where there is nothing to do. Where you don't meet a soul, where you can't even buy a cup of coffee and where, on a rainy day, you have to wander around in the damp chilly rooms wearing thick winter clothing. A spectre that unfortunately is sometimes reality.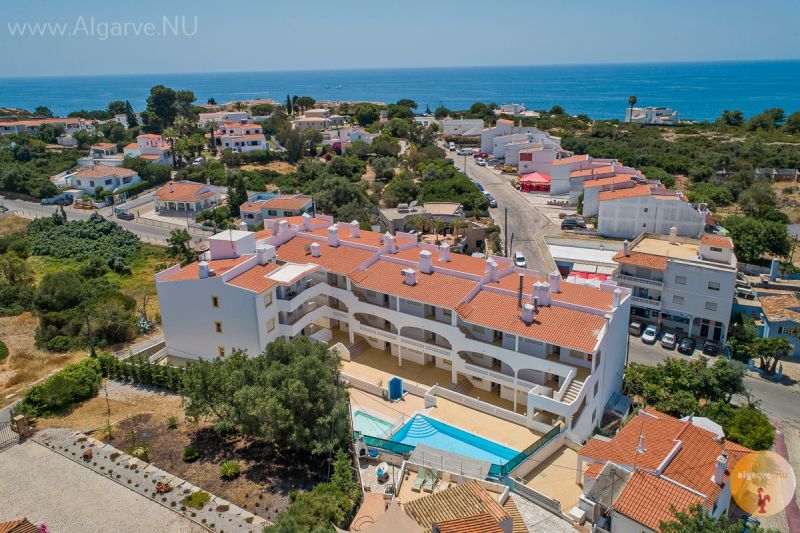 Wintering Advice. So, prepare your Algarve holiday well and get as much information as possible. For, there are many differences in the places where you can stay. The facilities at your disposal such as shops, restaurants, medical assistance, general practitioners, dentists, physiotherapists and even home care. But also the availability and accessibility of public transport are of great importance. These things will also determine the price you will have to pay for the flat or house where you will enjoy the winter sun in the Algarve.
Last but not least are:
Safety
Peace and quiet
Accessibility
Convenience
Peace of mind
The main points determine whether your wintering in the Algarve is a success.
Therefore have a look at our main rental site www.Algarve.nu to get an idea of what we offer to the overwinterers. In Portimao or at Aurora Mar Apartment 207 and 208 for a lovely 2-bedroom flat in cosy Carvoeiro, at the sea.
Or do you want to hibernate in a rural, quiet, spacious and generous way and let the children come over for Christmas? Then visit www.PortugalVillaForRent.com