Rental from Dutch Owner
When you decide to choose Algarve, Portugal as your holiday destination, for a sun holiday or a winter holiday, there are many possibilities. Via a travel agency, via TUI or Corendon, via an organisation that manages a resort. Or directly with the Rental from Dutch Owner of a holiday house or holiday flat in the Algarve. In the latter case, search on Google for "Rent a holiday home directly from a private person". Or "Spend the winter with a private person in the Algarve". It is obvious that you will soon end up on our website WinteringAlgarve.co.uk or on Algarve.NU .
Go for the best, not the cheapest.
And that is a good choice. Rental from Dutch Owner direct. Of course, our holiday home and holiday flats can also be found on a large number of portals offering holiday homes in the Algarve, Portugal. For these advertisements, we pay (heavily) because we do not want to advertise on a "commission basis". These commissions are very high and will eventually be added to the price you pay for your holiday home in the Algarve. When booking our homes you are guaranteed the lowest and best price. Although usually quality, completeness and good service appear to be more important.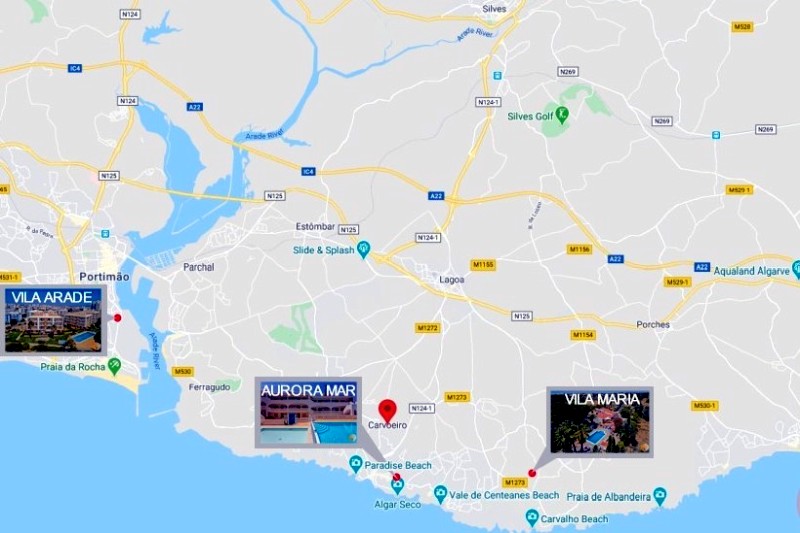 Renting a holiday home or flat directly from the private Dutch owner has the advantage that you have direct contact with the owner; by email or telephone. This way you can easily get as much information and photos as you need to make a booking. This can be done online on the site www.Algarve.NU .
Owner direct bookings.
Or through contact with the owner. In the end, it is more pleasant to know who you are renting your hibernation address from. Because, after all, you will be spending the winter in the Algarve in his/her personal environment. That is different from renting a holiday home from an unknown source without having a clue of what you will eventually find.